[vc_row][vc_column][vc_column_text]
[/vc_column_text][vc_column_text]So it's sorta December 18th - and what does that mean? Time to START Christmas shopping!!! Yes, perhaps I got a bit of a late start on things...but - thinking I'm not alone! Also thinking many of you would love to forgo the mall hysteria and WEB your gifts... So TADAH! My gift to YOU - My first compiled list of some ideas I thought would help get your FITNESS GIFT GIVING GROOVE GOING! (Too many Gs?)
WATER BOBBLE:  I LOVE the WATER BOBBLE water bottle. Starting at $8.95 its a BPA Free, FDA approved, filter water bottle that is equivalent to 300 water bottles that won't go to landfills! (that's me saving you $$ too!) Let's also not over look that they're SUPER cool looking...
FITNESS MAGAZINE
Fitness Magazine is one of my all time favorite magazines... What better gift to give than a TWO YEAR subscription for - $11.98!?!?!?! YES PLEASE! :)
www.fitnessmagazine.com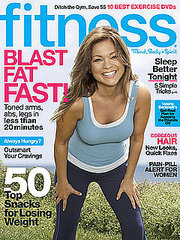 MEN'S HEALTH MAGAZINE: 
I'm not ignoring the males... Men's Health Magazine has a great deal too! 1 year (10 issues) for $19.90 plus $4.97 delivery... DO IT UP!!!
https://secure.rodale.com/webapp/wcs/stores/servlet/OaeEntryPage?storeId=10057&mktOfferId=HLH39315&keycode=I0LWA001&cm_mmc=menshealth.com-_-Top%20Nav%20Bar-_-RD%20HP%20above%20nav%20bar-_-OfferId_HLH39315_keycode_I0LWA001
RUMBA TIME WATCHES: 
I could own every color of this watch.  "Best friends from college, Joe Anto, Drew Deters and Jay Hartington shared a love of adventure, discovery, and living life to its fullest. And so RumbaTime began with the simple idea of making time keep up with your life, instead of the other way around. We make time weightless with silicone watches that feel like a second skin. Smooth, bright, water-resistant & durable - in styles and colors as diverse as personalities." Unisex. Adorable. And starting at - $20!?!?!? !
http://www.rumbatime.com/
THE VALSLIDE
Celebrity Trainer Valerie Waters has invented one of the coolest and most versatile exercise tools I have seen in a long time... "Valslide®, created by Valerie Waters, personal trainer to  Hollywood 's elite was created with every level of fitness in mind.  Valslide® makes lower body exercises smoother and easier on the body with more effective and immediate results.  The simplicity of movement makes this exercise tool an obvious addition to all workout routines.  The Valslide® is specifically designed for flowing, controlled range of motion that activates the muscles that lifts your butt and slim your thighs. While other programs use bulky, expensive equipment and fancy footwork to try and entice the exerciser, simplicity is what gives Valslide® the edge."
Starting at $29.99! (more w dvd packages)
www.valslide.com
GO FIT ULTIMATE PRO GYM:
I'm a BIG fan of the GO FIT ULTIMATE PRO GYM ($34.99) "the go anywhere, train anytime home gym that comes complete with its own personal trainer on DVD" It is so easy to travel with, great to have at home and something I use with ALL of my clients... "Whether you are building size and strength, or increasing muscle definition, the key to the ProGym is the ability to add or subtract resistance. You can obtain 7 levels of resistance by creating different combinations of the tube strengths. Regardless of your fitness level, the GoFit Ultimate ProGym will help you attain a healthier you!" Also on Amazon. http://www.gofit.net/pro-gym.php
THE STEP F1090 STEP BODY FUSION:
I love this STEP SET that they sell at my local Sport Chalet (also on Amazon.) If you're looking to get into shape and need some basic tools, this is a GREAT place to start... $46.99!!!
http://www.amazon.com/Step-F1090-Body-Fusion/dp/B0007OWSWC
I LOVE Jonathan Adler pieces. His work has such quirky taste mixed with both class AND humor - they make GREAT gifts! (His stuff is also pretty damn cute!) I found the CALORIE jar in their store here in LA and nearly DIED. What a perfect gift from me! Also available in CARB/CANDY/and CAFFEINE - $38... STEAL.
I can't tell you how many times a client has asked what type of weights they should have on hand at their house as a starter kit... People... I found your answer for under $100... Set of 3lb/5lb/8lb WITH a stand and all for $55.48 at Amazon!
I LOVE me a pair of Nike Running Capris!!! SO COMFY and LOVE the pocket in the back. Great for a gym key/I.D./Etc... The pants feature "a powerful sweat-wicking fabric plus design features that maximize your comfort. To help you reach your performance goals, these capris offer a compression fit and strategic seaming that reduces irritation caused by chafing. A breathable gusset and back-of-knee mesh panels boost ventilation to help keep you dry and comfortable." They're also just super cute , comfy, flattering and $55! :)
http://store.nike.com/us/en_us/?cp=usns_CSE_081109_Froogle&l=shop,pdp,ctr-inline/cid-1/pid-318493/pgid-318494&CAWELAID=508078892#l=shop,pdp,ctr-inline/cid-1/pid-318491/pgid-318489
NIKE ACG KARST CLASSIC II BACKPACK:
I don't really have much of an intro for this backpack... I just think it's pretty cool looking. I love fatigue bags so I present this to you. $65
http://store.nike.com/us/en_us/?sitesrc=uslp&l=shop,search,searchList-bag#l=shop,pdp,ctr-inline/cid-1/pid-319739/pgid-319740
NIKE ULTIMATUM MEDIUM DUFFEL:
I am always looking for a cool gym bag....Perhaps why I'm currently cleaning out a closet solely filled with them, but I digress.... NIKE has really thought of everything with the ULTIMATUM MEDIUM DUFFEL. Made of durable polyester and equipped with a surplus of pockets, the bag makes traveling with all your gear almost effortless. Your sweaty training clothes and shoes can air out in the external side mesh pocket or ventilated side-zip pocket. Keep your energy boosting snacks and beverages in the insulated compartment, away from the rest of your gear. The plush Max Air straps help take the stress off your shoulders and allow you to carry it all comfortably.
$70
http://store.nike.com/us/en_us/?sitesrc=uslp&l=shop,search,searchList-dunk#l=shop,pdp,ctr-inline/cid-1/pid-204576/pgid-204577
My boyfriend loves wearing his lululemon clothes and this sweatshirt just looks so cozy and cute! (MANLY TOO!!!)  Made of cotton fleece, it is think warm durable and PRE SHRUNK.
Large deep hood and high scuba collar to keep your head and neck warm and inner music pocket with headphone cord...Wear to and from the gym! Comes in a ton of colors
$98
http://shop.lululemon.com/Pacific_Beach_Hoodie/pd/np/3050/p/2475.html
OVER $100
MONROW VINTAGE SWEAT PANTS:
I LOVE an amazing pair of sweat pants... and while my trust $15 target sweats d the job just fine, I'd be lying if I didn't say: I would MARRY my Monrow sweats if the world would allow... They are expensive and worth every penny.. I LIVE in these pants. Cute scrunched up with tennies & SUPER cozy smushed into a pair of Uggs... Seen on many celebrities from Miley Cyrus to Sienna Miller...If you are looking to really treat someone to the world's most comfiest loungey/workout sweats look no further. Also available in 3/4 pants.
Starting at $113
http://www.shopbop.com/vintage-sweatpants-monrow/vp/v=1/845524441841956.htm
My boyfriend LOVES these pants for his yoga classes... LOVES THEM. And I KNOW how much he loves him as he expressed this when I accidentally wore them when painting our bedroom last year. My bad...  to low $100s
http://shop.lululemon.com/Letterman_PantBrushed/pd/c/740/np/740/p/2864.html
(Picture NOT boyfriend... )
This wouldn't be a fitness gift guide without listing my trusty BODYBUGG... but lemme tell ya... those guys at APEX have done something CRAZY... Ladies and Gents - the BODYBUGGSP!!!
This new "Bugg" still uses sensors (In conjunction with the wearer's specific body parameters [fusion_builder_container hundred_percent="yes" overflow="visible"][fusion_builder_row][fusion_builder_column type="1_1" background_position="left top" background_color="" border_size="" border_color="" border_style="solid" spacing="yes" background_image="" background_repeat="no-repeat" padding="" margin_top="0px" margin_bottom="0px" class="" id="" animation_type="" animation_speed="0.3" animation_direction="left" hide_on_mobile="no" center_content="no" min_height="none"][age, gender, height, weight]) to enable the most accurate estimation of energy expenditure on the market today outside of a clinical setting. It's a bit smaller AND IT NOW SYNCS WITH YOUR SMARTPHONE! (Android & Iphone) A-MAZE-BALLS... If this is in your price range - SNAP THIS PUPPY UP available online at and also at your closes 24 Hour Fitness. RUN - DON'T WALK! (The run back with the BUGG on and monitor your caloric expenditure!!!)
Starting at $219
http://mystore.24hourfitness.com/product_details.php?item=400005862304&pf_id=400005862304
This is an obvious one but you can never go wrong with an ITOUCH!
Starting at $229 this is beyond one of the most perfect gifts!!!
Throw in the armband for $29.95
http://store.apple.com/us/product/H3071ZM/A?mco=MTY3ODQ5OTY
IPOD TOUCH a bit out of your price range? What about the NANO!? Starting at $149 it's small, it's cute, it does the job - it's a no brainer!!
http://store.apple.com/us/browse/home/shop_ipod/family/ipod_nano?mco=MTM3NDY2NDU
I love these headphones so hard I really think I may post one blog solely expressing my love an affection for these beauties...  from $119 to $449 you can find headphone of all different sizes/shapes/specifications. IN ear/ON ear/OVER ear. The sound is beyond anything I have ever heard and specifically designed so you can experience the music as we were all meant to hear.
POWER BEATS BY DR. DRE were designed for the athlete...:
"Music is a driving force in the game of many top athletes. And now it can bring out the best in yours. Powerbeats combines sonic superiority with a comfortable fit that won't quit. You'll hear full range sound with clarity and power, plus your surroundings. And an adjustable/bendable ear hook with flexible arm keeps Powerbeats securely in place, no matter how hard you play."
http://beatsbydre.com/products/Products.aspx?pid=B5799&cat=2
$179.95
Gift cards are the greatest thing on earth. From Lululemon/Niketown/Sport Chalet/Itunes you can get your loved one the gift they will be sure to love!
Let's not forget their favorite exercise class and/or gym! Do you know almost all studios around the country will give out gift certificates in all amounts for use in their facilities! How about a few classes at Pilates Plus WLA!?!? www.pilatespluswla.com
Hope these ideas got your creativity flowin'!!!
Remember, it really is the thought that counts!
Take the holiday to tell all the ones around you how important they are in your heart.
Gifts are so secondary to family and love!!!
Have a great holiday!
Be Safe... Be Happy... Be healthy!!!
XX Lis
[/fusion_builder_column][/fusion_builder_row][/fusion_builder_container][/vc_column_text][/vc_column][/vc_row]